The Purchasing Cooperative
Let the Purchasing Power of Greenbush Work for You
The Purchasing Cooperative by Greenbush includes experts in all aspects of the procurement and bidding process. We understand that every organization has different needs and budgets and we take the time to understand those unique needs. That's why we work one-on-one with partners and provide a Marketplace where you can find and secure vendors who will deliver the quality each project demands at a cost each organization requires.
The Purchasing Cooperative allows schools, non-profits, and municipalities to use the expertise and influence of Greenbush to bring forth vendor partners to enter the bidding process. Cooperative purchasing is more efficient and effective than working independently, and our Marketplace takes the cumbersome procurement process off your shoulders while keeping more dollars in your budget.  With Greenbush, your priorities are our priorities – let's work together to achieve your organization's goals.
See our Vendors
about purchasing cooperative
Less cost where you need it, more help where you want it.
The purchasing process is easy and streamlined
The Purchasing Cooperative manages the entire vendor vetting process / You'll avoid the time and expense of researching vendors / There's no membership fee / We ensure all statutory bid requirements are met
Cooperative purchasing leads to better pricing
You'll have the negotiating power of Greenbush working for you / You'll save money through volume discounts / Our competitive solicitation process ensures you receive the best bids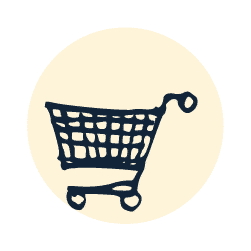 You'll have access to vendors in a variety of spending categories
Our 40-year history has led to relationships with vendors across a range of categories / As your advocate, and member of the AEPA, we can help identify and solicit vendors for your specific needs
Unique advantages for our partner organizations:
-No other organization can match the expertise of Greenbush and its breadth of service offerings in helping partner organizations achieve their goals. 
-We provide collective purchasing power.
-We save organizations from the administrative burden of the bidding process.
Our marketplace houses the interaction between vendors and partners and proactively goes through compliance and approval reviews on behalf of our partners.
Sign up for our Newsletter
If you're looking for vendors, you've found a partner
We understand our partners have limited resources, so it's important to have a well-informed and experienced partner to assist in securing reliable vendors who can deliver projects on time and within your budget.  

 
At The Purchasing Cooperative by Greenbush, we use the power of collective purchasing to help all stakeholders. We have an in-depth knowledge of schools, municipalities, and non-profits, and have established relationships with a range of respected vendors to bring the goals of our partners to fruition. We proactively go through compliance and approval reviews to remove the administrative burden of the bidding and procurement process, and provide an easy-to-navigate Marketplace where our partners can find the services they need efficiently and effectively.
The Purchasing Cooperative by Greenbush is driven by one clear principle: everyone benefits when we work together.